Yesterday, after walking around SE portland for a couple hours, I had time on my hands & felt like being productive. So of course I found myself in the kitchen and using rest of my coconut candy filling in the freezer to make truffles. I also polished off a couple less than half full jars of peanut butter, because who likes digging in the bottom of a jar anyway?
Peanut Butter Truffles and Coconut Cupcakes (photographed on my new notebook):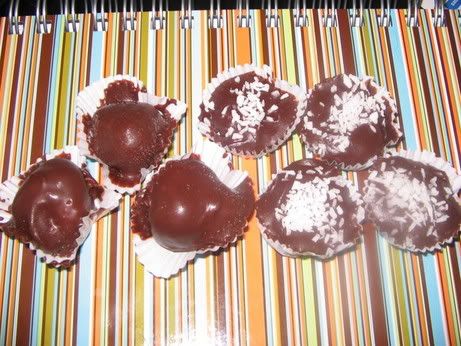 Mini mini cupcake liners I got on sale at a Party City on Long Island over a year ago, I sadly used the last of:
Das boot - according to Tommy: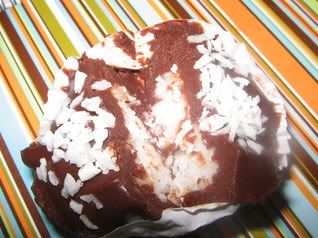 Oh, cupcake: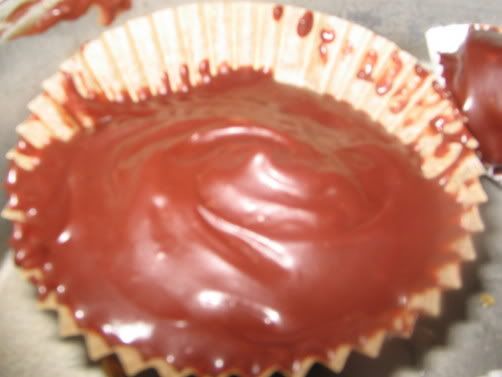 Both candies are made with soymilk/maple syrup ganache and the fillings are essentially peanut butter/coconut flakes + powdered sugar + teeny bit vanilla. The coconut filling (if I recall correctly) also had some earth balance and soy milk added, similar to a very heavy buttercream frosting. I also gave a small skirt of agave nectar and threw a small amount soft (though I would have preferred silken) tofu into the peanut butter for texture.